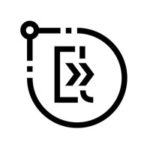 Role Title: City Lead- Mumbai and Pune
About Enabling Leadership
We have a mission to change the world and we're looking for like-minded individuals to join us! At Enabling Leadership, we believe that creating a different generation of "leaders" is the solution to most of the complex global challenges we face today. Our unique programs, "Music Basti" (music), "Just for Kicks" (football) and Build Maya (Lego) are designed to equip children, especially those who are economically and educationally marginalized, to rewrite the definition of being "successful". It is essential to redefine this in terms of people who take responsibility for their own individual, and our shared, combined futures. Our young "leaders" demonstrate and embody these values, principles, behaviors, choices and actions, recognizing that for me to win, everyone must win. Every child can, and should be a leader – a role model, a global citizen and a positive contributor – it is critical for every individual to be this kind of a leader, and not just a handful of people. Now, more than ever, children need to recognize that we live in a shared world and we must learn to collaborate, think creatively and inspire positive action.
Working at Enabling Leadership: As a culture-first organization, we are looking for individuals who embody the values and behaviors we work tirelessly to teach our students every day. Our teams work with a diverse set of stakeholders – children, parents, school communities, sportspersons, musicians, artists, volunteers, nonprofits, media and educational institutions, and corporates. Our employees pride themselves on high performance and productivity, while living balanced lives (we don't limit sick leave days, we believe every employee's health comes first!). Our staff design and manage their own schedules, choose where to work from (no cubicles!), and have a dynamic leadership team to work with. Our priority is to develop passionate, responsible, creative and accountable employees, championing our values in today's world. Function: The City Lead is the functional head responsible for the implementation quality and outcomes of all Enabling Leadership Programs in the city/ region. The City Lead manages the City/region team, operations, partnerships, finances, and events for the region.
Key Responsibilities:
A. People Management Deliverables
– Match each person's role to their strengths and aspirations, setting clear expectations and goals, opportunities for growth and provide regular and ongoing feedback.
– Maintain high levels of motivation of all team members, especially teaching and coaching staff, at all times.
– Regularly visit the programs in the city's schools and use this as an opportunity to connect with the teachers, coaches and children. Basically have a pulse on how things are going on in every school and with every member of your team.
– Ensure that Enabling Leadership's culture thrives in your city team.
B. Recruitment Deliverables
– Identify talent pools for the different roles in the city.
– Design recruitment process for the varied roles with HR.
– Recruit for the different roles to arrive at the optimal team within your region.
C. Partnerships & Donor Engagement Deliverables
– Ensure good relationships with school principals, government education department officials, government and other stakeholders.
– Support Fundraising team in securing local funding and finding appropriate networks/channels within your area to raise funds from.
– Serve as the point of contact for any donor engagement activities in the City.
– Be on the continuous lookout for effective partnerships in various aspects of our work.
– Proactively engages with and develops excellent relationships with all stakeholders.
D. Strategy and Financial Management Deliverables
– Develop and execute expansion plans for the region.
– Create and implement a well thought out financial plan for the year with the Finance and Operations Managers.
E. Operations, Program & Events Deliverables
– Ensure all training programs are conducted smoothly, with the help of relevant EL departments.
– Ensure very effective monthly meetings are conducted with hands-on training, best practice sharing and planning sessions
– Oversee the activities required for a well-managed set of events in your area. These include leagues, concerts and all other forms of showcases of children's learnings.
– Ensures excellent execution of program sessions, trainings, team meetings, and events
– Ensures results and outcomes; solves problems, brings ideas, and addresses bottlenecks.
– Continuously improves productivity and efficiency of the City and the team