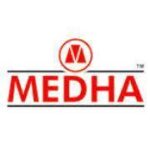 About Medha:
Medha better prepares youth for life after school. Our combination of 21st-Century skills training, career counseling, and alumni support propel young people on career paths of their choice. Since 2011, we have improved workplace engagement, income growth, and female work participation for 85,000 students across more than 400 educational institutions. And we are currently partnering with multiple state governments to bring our programming and approach to millions more. 
We are supported by leading corporations and global foundations such as Accenture, JP Morgan, and The Mulago Foundation. We have received numerous awards and recognitions for our work, including the Echoing Green, Rainer Arnhold, and Ashoka Fellowships, the Dasra Girl Power Award, and were recently named a finalist for the Elevate Prize. 
We are committed to creating a diverse environment and are proud to be an equal opportunity employer. All qualified applicants will receive consideration for employment without regard to race, color, religion, gender, gender identity or expression, sexual orientation, national origin, genetics, pregnancy, disability, age, veteran status, or other characteristics. Medha is also committed to compliance with all fair employment practices. 
For more information, please visit: 1) Website 2) 2021 Impact Report 3) Program Materials 4) Strategy Growth Plan Deck 
ABOUT THE OPPORTUNITY – COPYWRITER, SOCIAL MEDIA, MARCOM  
For the last ten years, Medha has delivered a unique experiential learning program to young people in the 'Hindi-belt.' Based on the Four Cs of 21st-century skills – communications, collaboration, creativity, and critical thinking – the program aims to prepare young people to start and excel in diverse career paths of their choice. 
Constantly upgraded and enhanced, the program has evolved significantly over the last decade, along with changing student and market demands. As we look to the future of learning and work, we are doubling down on the program's transformative impact on young people's lives. 
This profile requires someone who is passionate about amplifying youth voices, communicating to diverse stakeholders, and creating impactful social media campaigns. They will work across the organization and non-profit space to drive storytelling on social media. 
What you will do: 
You will be responsible for managing the execution of projects in the following areas: 
Copywriting: Write creative and caption copies aligned with our brand guidelines for all social channels. Write in various formats (text, image, video) depending on the channel.  
Curating: Work across the organization to identify stories worth sharing. Source content, images, and videos to publish content on social media.  
Conceptualizing: Create concepts for regular and ad campaigns across social channels to build our brand and engage audiences. Keep the social media pages updated with fresh and relevant branding. 
Scheduling: Prepare content calendars for all social media platforms. Regularly batch and schedule content to be published on an online scheduler. 
Community Management: Consistently answer queries and engage with followers across all social channels to nurture our online community and build a cohesive brand voice. 
What your day might look like:  
While no two days are the same, some may look like this…  
You upload captions for the latest publishing cycle on Zoho and update the team on Asana.
You get on a call with the social media team to brainstorm campaign ideas for the next quarter receive the communication brief for an upcoming event in Gorakhpur.
You conduct secondary research to flesh out the campaign ideas discussed in the call.
You get on a call with a project manager from Haryana's System Adoption team to get the details about a webinar conducted on the same day.
You review notifications across socials, answer comments and queries, and see if the day's posts got published correctly.
You write the caption, source creatives from the social media designer, and publish the webinar post on LinkedIn – mailing its link to the Haryana System Adoption team. 
Things we are looking for: 
The ideal candidate has the following capabilities: 
Excellent creative and innovative skills.
Self-motivated and detail-oriented.
Patient and takes feedback positively.
Understands different audiences and how to adjust to them.
Ability to handle multiple projects and prioritize various tasks.
Fluent in Hinglish, Hindi, and English.
Knowledge of creative conceptualization, copywriting, and copyediting.
Expert in using scheduling software like Zoho/Hootsuite. 
And some prior experience: An experience of 1-2 years is preferred. However, if you have fewer years of experience and believe the skills you have built can be applied to this work, please communicate how and why in your application. 
Why should you work for Medha?  
A passionate team that is committed to a shared mission.
Grassroots ethos connected to its student community (no ivory towers here). Audacious goals and vision to impact millions of young people and India's growth story.
New initiatives and exciting projects to get involved in and learn from.
An informal and fun work environment that doesn't compromise on performance.
Space to explore and find your own solutions and path (no micromanaging). 
Our hiring process: 
Our goal is to be as transparent and respectful of your time during the recruiting process. We use a technology platform to ensure the hiring process is comprehensive, efficient, and well documented.