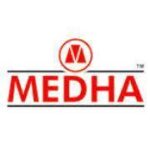 About Medha:
Medha better prepares youth for life after school. Our combination of 21st-Century skills training, career counseling, and alumni support propel young people on career paths of their choice. Since 2011, we have improved workplace engagement, income growth, and female work participation for 85,000 students across more than 400 educational institutions. And we are currently partnering with multiple state governments to bring our programming and approach to millions more. 
We are supported by leading corporations and global foundations such as Accenture, JP Morgan, and The Mulago Foundation. We have received numerous awards and recognitions for our work, including the Echoing Green, Rainer Arnold, and Ashoka Fellowships, the Dasra Girl Power Award, and were recently named a finalist for the Elevate Prize. 
We are committed to creating a diverse environment and are proud to be an equal opportunity employer. All qualified applicants will receive consideration for employment without regard to race, color, religion, gender, gender identity or expression, sexual orientation, national origin, genetics, pregnancy, disability, age, veteran status, or other characteristics. Medha is also committed to compliance with all fair employment practices.
For more information, please visit: 1) Website  2) 2021 Impact Report  3) Program Materials  4) Strategy Growth Plan Deck
ABOUT THE OPPORTUNITY – PRODUCT MANAGER, IT (TEAMPRENEUR)
Medha's "Teampreneur" project aims to support youth from small towns to gain essential skills related to a "gig" opportunity and build themselves as successful freelancers. We bring three parties together – youth as budding freelancers, proficient freelancers as mentors, and local companies as "gig"/work providers on a virtual marketplace (tech platform), thereby enabling access and partnerships between them.
The Product Manager, IT will help us do just that – building a world-class tech platform with an aim to connect the stakeholders together. We are looking for an experienced and talented techie to design and shape unique, user-centric products and experiences. The ideal candidate will have experience working in agile teams, with developers, UX designers and copywriters. You will be able to make deliberate design decisions and to translate any given user-experience journey into a smooth and intuitive interaction. You will have the opportunity to bring your ideas, experience, and vision to the platform we have created here at Medha. One that touches the lives of tens of thousands of students across hundreds of educational institutions in the rurban India.
What you will do:  
This position will involve a mix of three core areas:  
Design and Development: Design and develop the user interface of our tech portal (Teampreneur), which is under development. Moreover, develop and assist the program team in designing the user interface of the digitized version of the training module.  
Strategy and Planning: Develop the future roadmap for IT need, development, and execution of the "Product." Work across the organization to take inputs and build consensus around the product's future direction.
Manage Vendors: Identify gaps, expertise needed, plan and address hiring and deploying vendors and developers, based on current and future requirements of IT development and execution.
Roles & Responsibilities:
Be a great team player, experienced in working with agile teams. Ability to collaborate closely with developers, copywriters and UX designers.
Create, improve and use wireframes, prototypes, style guides, user flows, and effectively communicate your interaction ideas using any of these methods.
Present and defend your design decisions. All your design decisions should be based on the overall design roadmap as well as your own design thinking and fundamental principles (i.e., color theory, visual weight, etc.)
Continually keep yourself and your design team updated with the latest changes in your industry's standards.
Design graphic user interface elements, like menus, tabs and widgets, page navigation buttons and search fields.
Develop UI mockups and prototypes, original graphic designs (e.g., images, sketches and tables).
Prepare rough drafts and present to internal teams and key stakeholders, identify and troubleshoot UX problems (e.g., responsiveness), and conduct layout adjustments based on user feedback.
What your day might look like:
While no two days are the same, some may look like this:
You start the day meeting a vendor (developer) to share/take updates on the development and share your feedback. 
You connect with the program team to discuss and learn about the digitization of the module and its user interface plan.
You join a funder meeting/virtual call to share the update on the platform development.
You have a working session with the Data & Impact team to regulate data on the portal.
You end the day by developing a wireframe for further portal flow.
Things we are looking for:
3+ year experience and proven track record as a Product Manager, IT
3+ years of hands-on experience creating wireframes, prototypes, storyboards, user flows, etc.
3+ experience using tools such as Photoshop, Sketch, Illustrator, InVision, UXPin, Quartz.
Proficient level understanding of basic front-end languages: HTML5, CSS3 Javascript.
Proficient in creative ideas with problem solving mindset.
Experience working in an agile/scrum development process.
Adhere to style standards on fonts, colors and images
Why should you work for Medha?
A passionate team that is committed to a shared mission.
Grassroots ethos connected to its student community (no ivory towers here).
Audacious goals and vision to impact millions of young people and India's growth story.
New initiatives and exciting projects to get involved in and learn from.
An informal and fun work environment that doesn't compromise on performance.
Space to explore and find your own solutions and path (no micromanaging). 
Our hiring process:
Our goal is to be as transparent and respectful of your time during the recruiting process. We use a technology platform to ensure the hiring process is comprehensive, efficient, and well documented. We would require candidate to submit a sample of their previous assignments/prototype with their application.