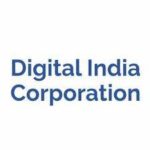 Job Title
Designer (Web/UI)
Job Category
Contract Basis – Consolidated
Project
DoPT Projects
Travel Required
YES
Location
New Delhi
Position Type
Full Time
Salary(Monthly)
Commensurate with Qualifications, skills and experience
No. of Post
1
Qualification & Experience:
Bachelor Degree with minimum 3+ years of post-qualification experiences in Web & UI Design
Roles & Responsibilities:
Develop new user-facing features and/or changes in existing functionality to make it better.
Translation of UI/UX wireframes to visual elements • Converting Photoshop design layouts to HTML/CSS design.
Creation of responsive layouts and cross-browser troubleshooting. • Optimizing web assets for optimal speed and performance.
Advising customers and clients on the limitations of systems and web site functionality.
Make suggestions for improvements in technology, content and user interaction.
Testing a website before it goes live top identify any problems.
Designing and deciding on the visuallay out of a website.
Changing the code, software or graphics of existing websites.
Creatingeye-catchingandfunctionaldigitaldesignconceptsacrossvariousplatforms.
Required Skill Set:
Working knowledge of HTML5/CSS3, JavaScript.
Knowledge of Responsive HTML with bootstraps, and less CSS.
Having knowledge of Angular5 and above.
Having basic knowledge of Vue.JSand JQuery framework.
Knowledge of UI frameworks such as Bootstrap, Material
Desirable Skill Set:
Sketching, Wire framing, Prototyping, Site Maps, Information Architecture, Color Theory, Collaboration, Autonomy. 
General Conditions Applicable To All Applicants Covered Under This Advertisement
Those candidates, who are already in regular or contractual employment under Central / State Government, Public Sector Undertakings or Autonomous Bodies, are expected to apply through proper channel or attach a 'No Objection Certificate' from the employer concerned with the application OR produce No Objection Certificate at the time of interview.
Digital India Corporation reserves the right to fill all or some or none of the positions advertised without assigning any reason as it deems fit.
The positions are purely temporary in nature for the project of Digital India Corporation and the appointees shall not derive any right or claim for permanent appointment at Digital India Corporation or on any vacancies existing or that shall be advertised for recruitment by Digital India Corporation in future.
Digital India Corporation reserves the right to terminate the appointments of all positions with a notice of one month or without any notice by paying one month's salary in lieu of the notice period.
The maximum age shall be as on the last date of receipt of the applications. Screening of applications will be based on qualifications, age academic record and relevant experience.
In case of a query, the following officer may be contacted