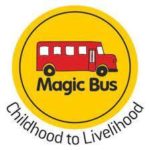 About Magic Bus:
Founded in 1999, Magic Bus works with children and young people living in poverty, in India, taking them from a childhood full of challenges to a life with meaningful livelihoods. We equip children and young people in the age group of 12 to 18, with the skills and knowledge they need to grow up and move out of poverty. Children on the Magic Bus programme successfully fend off destabilizers such as child marriage and child labour to complete school and become first-generation salary earners having secure careers in the organized sector. Magic Bus is recognized by the Great Place to Work Institute as one of India's Best Employers among Nation Builders and one of the best NGOs to work with.
The Role:
The Technical Lead, Government Partnerships will assist the Magic Bus (MB) India Foundation to scale up the organization's life skills initiatives to enhance their reach and impact to realize the Magic Bus vision to cocreate a world where children break out of poverty and lead fulfilling, rewarding lives. The Technical Lead will leverage MB's unique life Childhood to Livelihoods approach and the strong on-ground presence to expand and/ or create opportunities and craft win-win solutions to foster successful transitions to adulthood in partnership with the Government and other relevant stakeholders. The Technical Specialist will work closely with the MB technical, programme and operations teams and all the field offices to ensure adequate programme planning, implementation and monitoring across result areas to guide and re-align system-led life skills initiatives. Above all, the candidate is expected to work with government counterparts to provide technical knowhow and expertise in integrating life skills education and towards this end, scope and lead opportunities and substantive government level discussions.
Under the overall guidance and direct supervision of the reporting manager, the selected candidate will contribute to expand the range of Magic Bus deliverables in India within the life skills framework, based on national priorities and in collaboration with the Government counterparts at the national and state levels.
Responsibilities:
POLICY DIALOGUE AND TECHNICAL SUPPORT
Build/foster networks and scan the government ecosystem on a sustained basis to identify relevant opportunities to position Magic Bus value-added propositions to advance the agenda of adolescent empowerment and work readiness.
Provide technical guidance towards strategic positioning of Magic Bus mandate at the state level, especially in relation to state policies, schemes and programmes specific to different states and focused on life skills education.
Co-lead evidence-based policy dialogue with relevant Government departments (such as, Education, Women & Child Development, Youth Affairs, Tribal Welfare, Minority Welfare, Skilling etc) at the state and national levels to co-create system-led, large-scale solutions that contribute to successful implementation of Government policies and programmes and are aligned to Magic Bus priorities.
Provide strategic guidance and technical inputs to programme documentation, monitoring, evaluation, and other relevant operations research undertakings to highlight the impact of Magic Bus support in Government led programmes.
Participate in technical forums of government, civil society, and academic institutions as well as of other technical agencies; participate in technical networks related to life skills and work readiness among adolescents and young people.
Assess implications of new policy developments and strategies on programme execution, and ensure their integration as relevant.
ADVOCACY AND RESOURCE MOBILIZATION
Build alliances, establish and nurture partnerships and networks to position adolescent and youth empowerment within broader development frameworks, including national conferences, joint and collaborative fora, policy roundtables, and co-lead MB's participation.
Advocate for increases in national/state budgetary allocations and expenditures for wide ranging initiatives to empower adolescents and youth with life skills and to ensure sustainability of interventions.
Identify financial resource gaps, and collaborate with other team members, create synergies, and expand programme reach.
Contribute to resource mobilization efforts of MB. Collaborate with relevant team members in scanning the local environment, mapping out existing and potential partners to leverage resources, and in preparing proposals to elicit support towards system led initiatives on life skills education (school systems, Boards of education, SCERT or different departments of the government).
Support the state government departments, as required, to seek support for scaling up impactful solutions piloted by Magic Bus.
KNOWLEDGE MANAGEMENT
Support the documentation of lessons learned and best practices related to the work on empowering adolescents with life skills.
Identify and participate in communities of practice related to the adolescents and youth and share new approaches with Government counterparts, and other stakeholders.
CAPACITY BUILDING
Advise the leadership on the capacities and skills needed within the organization for successful partnership with the Government.
Carry out any other duties as may be required by Magic Bus leadership.
Qualification & Experience:
Master's degree in social work / development studies or related social sciences from an institute of repute
10-15 years of overall work experience, primarily experience of working with government and delivering impact on Programmes/ projects with government including collaboration with Education, Youth affairs, Skilling, and other relevant sectors of government
Experience of direct work with relevant ministries, state government, institution's, school systems, SCERTs and multilateral organizations is strongly preferred
Experience of working on public policy projects with any government, institutions, etc. is preferred
Comprehensive knowledge, experience and expertise in education sector programmes, with specific knowledge and insights on life skills education
Desired Competencies:
Ability to negotiate, facilitate and mobilize people with a result oriented approach
Ability to identify collaborative opportunities with an intuitive understanding of people, innovative models, and different campaigns with a passion to create impact
An innate ability to strike strong working relationships with government and a variety of different stakeholders that form the ecosystem, such as Education ministries, Sports ministries, State & District government and sector experts
Proven track record of providing support to organizations at multiple levels including operation, strategy, and governance
Deep understanding of the broad governance landscape in India, coupled with a strong network (local) in policy, government bodies, and non-profit
Excellent written and oral communication skills; with an ability to formulate and present analysis and arguments in a clear, crisp and concise manner to other team members, the relevant government counterparts and substantive technical inputs on integrating life skills education 
Fluency in English, Hindi and other Indian languages
Humility, integrity and commitment to producing the highest quality of work, with attention to detail and follow-through. Sensitive to gender and diversity issues with strong commitment to the development sector
Reporting: Chief of programmes