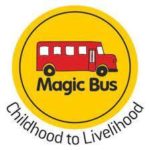 About the job
Founded in 1999, Magic Bus works with children and young people living in poverty, in India, taking them from a childhood full of challenges to a life with meaningful livelihoods. We equip children and young people in the age group of 12 to 18, with the skills and knowledge they need to grow up and move out of poverty. Children on the Magic Bus programme successfully fend off destabilizers such as child marriage and child labour to complete school and become first-generation salary earners having secure careers in the organized sector. Magic Bus is recognized by the Great Place to Work Institute as one of India's Best Employers among Nation Builders
The Role:
1) Accountable for overall designing, planning, reporting and deliverables achievement
· Responsible for planning, defining and communicating projects specifications, deliverables and timelines to all concerned
· Provide national level project management support to Operation Teams for the allocated strategic projects
· Provide market expertise and be a strong source of Livelihoods knowledge and support each associate Team to effectively plan & deliver
· Oversee the design and implementation of ambitious portfolio of high quality, well-managed and impactful programs which brings about positive changes in the lives of youths from under-privileged sections of the society.
· Institutionalize strong systems and processes including program execution and automating the processes wherever appropriate for efficiency and effectiveness. This could include rolling out of newer initiatives or pilot projects.
2) Multi-stakeholder relationship building & management which include key internal and external stakeholders viz. Donors, Employers, Sustainability team, Operations Team, Programme Development Team, and other key support Functions
· Strategic SPOC for all Projects to all internal & external stakeholders
· Build and manage relationships with all direct & indirect stakeholders for effective planning & delivery of the allocated projects
· Continuous engagement of all stakeholders in all project milestone activities & phases
3) Design and implement a measurement framework for effective monitoring and evaluation
· Partner with MEL Team, and design & ensure compliance with M&E framework
· In collaboration with key members viz. Programme Managers, M&E Managers and MIS Manager, oversee strict adherence of defined project delivery standards
· Collaborate and lead Impact and other related Evaluation studies viz. Baseline, Midline, Endline, Stakeholder surveys, Market scan, etc.
4) Curriculum Design and Development
· Partner with Curriculum & Research Team to co-design new programmes
· Partner with all stakeholder in revising/enhancing the existing strategic programmes for better alignment with market & direct stakeholder expectations
· Lead Project Learning activities which include but not limited to periodic interaction with direct stakeholders, market players, operation and support teams, etc.
· Support Sustainability Team with proposal writing
5) Mentor Data Strategy & MIS team and related Initiatives as Additional responsibility
· Oversee MIS & Data strategy function, and provide strategic guidance
· Work with MIS Team in organizing National Projects Reviews
· Oversee management & enhancements of Data portals like Sixer Class, Tseek and Skill India Portal
· Oversee, in collaboration with National MIS Manager + IT Team + Vendor partner, development of Livelihood's new integrated state of the art Data Management portal, OaSys
· Oversee and manage Verification Team in collaboration with National MIS Manager
6) Associated Administrative responsibilities
· Forecasting, budgeting and financial monitoring & management of all allocated functions
· Accountable for Team hiring, capacity building and performance management
· Staff work allocation and productivity management
7) Training and Capacity Building
· Develop partnerships with vocational training institutes and specialist Livelihood organizations that enable youth to achieve positive progressions into work or further education
· Work with the regional program team to ensure Livelihoods staff have the tools, skills and knowledge to successfully deliver employability skills training, mentoring, need assessment, placements and support for youth
· Provide senior leadership to livelihoods staff in the region ensuring high quality delivery of need assessment, career counseling, skills training, mentoring, job and education placement and post placement support to youth
Desired Competencies
Programme management which includes budgets, monitoring & evaluation, and other financial information
People management
Empathy- ability to work with people from different backgrounds
Business and Financial acumen
Data and Analytics
Networking and Communication
Result oriented
Relationship management skills- including donor management
Ability to work with partners
Strong Negotiator and Stakeholder management skills
Qualification and Experience
· Master's degree in Management / Social Work / any other Social Science
· 18 to 20 years in the social sector out of which 7 years must have been in a similar leadership role managing youth development and skilling programme. Proven track record of performance in similar role and stability on the previous roles shall be the added advantage. Experience in the North region would be desirable
Reporting to: Chief Programme Officer-Livelihood
Interested applicants can share their resume to anupam.srivastava@magicbusindia.org