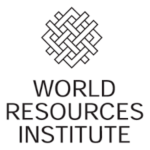 Who we are and what we do?
WRI India, an independent charity legally registered as the India Resources Trust, provides objective information and practical proposals to foster environmentally sound and socially equitable development. WRI India's mission is to move human society to live in ways that protect Earth's environment and its capacity to provide for the needs and aspirations of current and future generations. Through research, analysis, and recommendations, WRI India puts ideas into action to build transformative solutions to protect the earth, promote livelihoods, and enhance human well-being. 
We are inspired by and associated with World Resources Institute (WRI), a global research organization. Currently over 150 researchers are working with WRI India in our offices at Delhi, Mumbai and Bengaluru. 
Program Overview for Sustainable Cities and Transport
At WRI India Ross Center we focus on 10 integrated solutions to urban challenges. Through applied research, tools, hands-on advice, and by tapping our network of global experts, we accelerate transformative urban initiatives that have the power to change Indian cities into thriving, equitable and low-carbon places that are good for people and the planet.
Working at WRI India Ross Center offers you the unique opportunity to learn and grow as you collaborate with a diverse set of change agents across Delhi, Bangalore and Mumbai. As India's biggest urban focused think and do tank, we seek thoughtful, enterprise-minded and sensitive individuals who can help us support this transformation and make a positive difference to citizens' everyday lives.
About your role: 
WRI India is seeking an enthusiastic candidate to Complete a broad variety of tasks for the Executive Director, inter alia coordination, communications and liaison, and reporting, in a dynamic environment, often with deadlines.
How your day will unfold:
Coordination
• Maintain a well-organized, daily and long range electronic calendar for the Executive Director, including external and internal meetings, speaking engagements, agendas, etc., including domestic and international travel itineraries
• Coordinate video/audio conference calls, inter alia regular management team calls and all-staff calls
• Work with the operations team to help manage meetings with the management team and staff, including helping set the agenda of management team meetings and off-sites, and all-staff meetings
• Manage the Executive Director's office space, including reference and research materials
Communications and Liaison
• Serve as the Executive Director's administrative liaison to WRI India's Board of Directors
– Assist board members with travel arrangements, lodging, and meal planning as needed
– Maintain discretion and confidentiality in relationships with all board members
– Support organization of Board meetings, including preparation of materials in coordination with the management team
– Adhere to compliance with applicable rules and regulations set in bylaws regarding board and board committee matters, including advance distribution of electronic/paper materials before meetings
– Provide a bridge for smooth communication between the Director's office and internal departments; demonstrating leadership to maintain credibility, trust and support with senior management staff
– Participate as an adjunct member of the management team, including assisting in scheduling meetings and attending all meetings
– Facilitate cross-programmatic planning and coordination
• Serve as primary communications contact for the Office of the Executive Director
– Field all incoming calls, maintain an electronic contacts list, and support routine outreach
– Edit and complete first drafts for written communications to external stake holders
– Follow up on contacts made by the Director and support the cultivation of ongoing relationships, especially with donors and key political persons
– Complete critical aspects of deliverables with a hands-on approach, including drafting acknowledgement letters, personal correspondence, and other tasks that facilitate the Director's ability to effectively lead the company
– Send out regular staff updates of the Executive Director's external meetings, trips, and major WRI events, and communicate with staff, to ensure that staff have face time with the Director.
• Ensures that the Executive Director's bio is kept updated and responds to requests for materials regarding the President and the organization in general
Reporting
• Works closely and effectively with the Director to keep him/her well informed of upcoming commitments and responsibilities, following up appropriately. Acts as a "barometer," having a sense for the issues taking place in the environment and keeping the Director updated
• Prepare, maintain and submit electronic expense reports and outside reimbursement requests
• Track and assist with reporting requirements of WRI global offices
• Record and disseminate minutes of meetings, as instructed
Other duties as instructed.
Qualifications and requirements we seek:
• Masters or MBA with 6 years of relevant experience, (preferably working as an Executive Assistant for a high-profile Executive/Director); it could be a good platform to move to a leadership role.
Core competencies
• Strong organizational, attention to detail and administrative skills
• Superb interpersonal skills with an outstanding ability to interact on behalf of the Director with a diverse group of internal and external audiences
• Ability to set priorities and manage time efficiently within a busy environment
• Work proactively, independently and be flexible
• Enthusiastic and a quick learner
• Strong computer skills in Microsoft Office Suites
• Excellent reading, written and oral communications skills in English, proficiency in a second language is helpful but not required
• Strong commitment to the environmental/sustainable fields
• Experience supporting an executive with international travel, including managing schedules of meetings spanning across the continents
• Ability to handle sensitive information with the highest degree of integrity & confidentiality.
Salary and Benefits: 10,00,000 to 11,50,000 CTC PA
Salary shall be commensurate with experience and skills. WRI offers a generous and comprehensive benefits package.
Duration: Full-time, term hire for a period for 1 year ( extendable based on performance and project requirements)  
Location: Mumbai, India 
List of Documents to be attached:
Only shortlisted applicants will be contacted for interview purpose. 
Diversity, Equity, and Inclusion (DEI) @WRI India
WRI India values and promotes diversity, equity and inclusion across all areas of our work and workforce. Integrating these values into our actions fosters a progressive and collaborative culture and can also enhance our impact.  It is our responsibility to create a welcoming working environment for people of diverse cultures, backgrounds and experience to learn together. We are responsible for fostering a safe and inclusive workplace where questions, concerns and information about diversity, equity and inclusion are part of our ongoing dialogue and development.