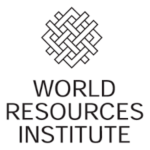 Who we are and what we do?
World Resources Institute (WRI) is an independent, non-profit global research organization that turns big ideas into action at the nexus of environment, economic opportunity and human well-being. Our work focuses on building sustainable and livable cities and working towards a low carbon economy. Through research, analysis, and recommendations, World Resources Institute puts ideas into action to build transformative solutions to protect the earth, promote livelihoods, and enhance human well-being.
WRI India has the capacity to convene key stakeholders, and forge strategic partnerships with governments, business, foundations, civil society organizations, institutes and NGOs, to scale-up solutions that can bring game-changing results for the sustainable management of natural resources in India.
Program Overview for Energy
The objective of the WRI India energy program is to inform and guide India's transition to cleaner energy. The program focuses on three inter-related aspects of this energy transition: enhancing energy access, scaling renewables among specific consumer categories, and achieving higher levels of energy and buildings efficiency. Our energy access work is specifically aimed at ensuring access to affordable and clean energy so as to improve socio-economic development in rural and remote regions of India. Through strong research, ground-level implementation experience, partnerships with key stakeholders and communicating our work, we seek to achieve impact at scale.
About your role:
World Resources Institute India seeks a Senior Communications Associate to lead one of its flagship projects over the next three years – the Energy Transition Preparedness Initiative (ETPI). This initiative seeks to understand the preparedness of Indian states in transitioning to a cleaner energy future in the coming decade. ETPI is a consortium of WRI India, Prayas Energy Group and Centre for Policy Research, which will undertake detailed analysis of states, write case studies of best practices in energy transition preparedness at the state level, and to highlight them at the national and global level as examples that could be emulated. Multiple research products and case studies are expected to be produced over the next three years, which would require extensive communications support.
If you are a communications professional with a passion to tell stories linking energy to climate and development at sub-national and national level, then this job is for you.
How your day will unfold:
The Communications Associate will be responsible for crafting effective and impactful communications strategies at the international, national, state, and city levels on the research that would be developed under the initiative. The Associate will work closely with all three consortium partners in developing a brand identity and generating high recall value on social and traditional media for this initiative, in consultation with, and guidance from WRI India energy program's communications team. The Associate would be expected to guide the creation of a website for the Initiative, identify and work with external vendors, and work with the consortium in designing the site, and other communication collaterals. This would include drafting and editing blogs, social media posts, op-eds, and newsletters, create interactive tools and infographics, oversee publication production processes, provide support to audio-visual outreach activities, and assist in managing events and webinars and provide support towards website maintenance.
While most of the Associate's time would go towards the ETPI initiative, and the remaining would be to provide communications and outreach support for WRI India's Energy Program.
 • Work with WRI India Energy Program's communications team and with the consortium's research experts to conceptualize and design a brand identity for ETPI
• Oversee execution of communications processes for publications and research products, adhering to the guidelines set by the consortium.
• In consultation with the program's communications team conceptualize an effective regional media outreach strategy in the states that ETPI would conduct its case studies.
• Conceptualising impactful outreach campaigns at the regional and city level;
• Work with vendors for an end-to-end development of ETPI website. Update and maintain the website with new research products, and communications and outreach materials.
• On-ground support for ETPI related events and workshops, coordinating with local vendors and WRI's logistical support team.
• Documentation and management of the ETPI's outreach activities, engagements, stakeholders lists and knowledge products.
• Travel to key project sites based on project needs.
• Writing scope of works, monitoring contracts and supervise Audio-Visual outreach activities.
• Develop and handle social media outreach for the ETPI project which includes visual narratives and campaigns.
• Perform quality checks on all new and revised content for websites and social media.
• Provide writing, editing and proof-reading support.
• Help team members write blogs and proof/edit to meet WRI India's standards.
• Write press releases, newsletters, and social media content along with ideating, facilitating, and editing op-eds for external publication.
• Support in ensuring all content given to the media is precise, factual, and legally sound.
• Ensure consortium partners branding and style guides are adhered to in all outreach materials.
• Facilitate webinars that involve digital planning and social media coverage in collaboration with the social media team.
• Cataloguing and maintaining excel sheets of activities, reports, events, engagements and outreach;
Qualifications and Requirements we seek:
• Bachelor's/Master's degree in relevant field of communications / journalism/design
• Minimum of 5 years of full-time professional experience working in communications, public relations, brand management or design with salient link to climate, energy, or broader environmental and sustainability issues
• Experience with communications planning, publications development, and other specialized communications skills;
• Understanding of process for websites development with experience in working with website designers and website maintenance;
• Sound design, branding and outreach skills;
• Ability to write scripts/narratives derived from research work & create short visual narratives for social media;
• Experience in developing videos and photography and liaising with AV vendors, basic ability to create/supervise simple social media infographics/visuals and disseminate research data in a visually appealing format;
• Excellent writing and editing skills in English and copy-editing;
• Ability to build and maintain productive relationships internally and externally;
• Capability to communicate complex ideas in well-organized, everyday language;
• Ability to self-manage and meet deadlines, manage multiple projects at the same time;
• Must have enthusiasm, flexibility, technical curiosity, and willingness to learn;
• Adaptable to rapidly changing priorities and able to manage multiple deadlines and deliver high quality work products;
Preferred but not required
• Competence in multiple regional languages – both written and spoken
• Knowledge working on Adobe Photoshop, Audition and Premiere
• Interest in, or experience in podcasts
• Basic familiarity with design and audio-visual software, especially Canva, or Adobe suite;
Salary and Benefits:  11,00,000 INR to 13,00,000 INR CTC Per annum
Salary shall be commensurate with experience and skills. WRI offers a generous and comprehensive benefits package.
Location: New Delhi / Bangalore, India
Duration: 3 years as term hire (extendable based on performance and project requirements) 
Start date: As soon as possible
List of Documents to be attached:
Cover letter explaining how your academic background and skills meet the requirements of this position.
Curriculum vitae of no more than 2 A4-sized pages detailing academic and relevant professional experience.
A portfolio of relevant works/ Project reports of relevant works
Work Samples on that cover editorials, social media skills, audio-visual work
Only shortlisted applicants will be contacted for interview purpose. 
Diversity, Equity, and Inclusion (DEI) @WRI India
WRI India values and promotes diversity, equity and inclusion across all areas of our work and workforce. Integrating these values into our actions fosters a progressive and collaborative culture and can also enhance our impact.  It is our responsibility to create a welcoming working environment for people of diverse cultures, backgrounds and experience to learn together. We are responsible for fostering a safe and inclusive workplace where questions, concerns and information about diversity, equity and inclusion are part of our ongoing dialogue and development.
Learn more about WRI India's commitment to Diversity, Equity, and Inclusion (DEI).
People-centric to the core:
We keep our people at the centre of everything we do – from a welcoming work environment to benefits and a culture that encourages staff to stay healthy, happy, engaged, and growing.
Some of the non-monetary benefits that our staff get:
Health benefits: We cover health insurance for you and your loved ones for up to INR 8 lakhs
Term Insurance: Our term insurance policy covers life coverage of 50 lakhs per staff member
Employee Assistance program: Promoting mental well-being and supporting staff in achieving a satisfying work-life balance
Digital healthcare service: Online doctor consultations for your primary healthcare needs
Flexible work schedule:  Alternative work arrangements for all who are eligible by nature of their job
Learning culture: Workshops and trainings to empower staff, encourage new learning opportunities
Rest and Recharge weeks: We encourage staff to take time off to rest, rejuvenate, upskill, and pursue their interests.
Our leave policy: Avail personal time off at 36 per year, along with public holidays, maternity, paternity, and adoption leaves.
Equal employment @WRI India
We believe in equal employment, it is our policy to recruit, and provide opportunities for advancement in all job classifications without regard to caste, religion, sex, age, marital status, sexual preference, parental status, or disability.