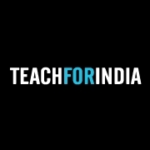 Teach For India is on a journey to reach an India free of poverty and filled with love by ending educational inequity in our country. Twelve years into our journey we are a movement of 3800 Alumni working at all levels of the education system, who are reaching 1 in 10 children across the country. These Alumni have graduated from our two-year Fellowship Program where they taught in under-resourced classrooms to put 32,000 low-income children on a different life path. Today, we have 970 Fellows and are the largest pipeline of driven, skilled talent into the educational ecosystem in India.
In 2022, we embark on Phase 4, our fourth strategic phase. We have a bold and ambitious ten-year journey ahead of us that aims to grow 50,000 leaders, who will work collectively, and with love, to transform the lives of 1 in 10 low-income children in our regions, through an education that unleashes the potential of self, others and India. In this decade, five key priorities will lead us to this vision.
Strengthen our core Fellowship to build strong teacher leaders who provide an excellent and equitable education to our children and continue to do so beyond the Fellowship
Scale our impact by strategically introducing additional Fellowships as alternative pathways for leadership development
Match the Alumni of our programs at an intersection of their interests and the needs of the system and our children
Advocate for key issues that impact educational equity, and engage 3.5% of the population in the movement for educational equity
Act collectively with our Alumni to learn about and address key issues in our regions.
Our work will only be completed when we have built a movement of leaders that is large enough to ensure that every child in India attains an excellent education.
We pride ourselves as being a passionate, idealistic, mission-driven team of individuals. We're committed to learning and excellence in our roles, and to being deeply rooted in our core values.
What Teach For India Can Offer You
The opportunity to be part of one of the most established and visionary movements in the education sector in India which is at a pivotal point in terms of expanding its scale and outreach across the nation and working with changemakers across the country.
A challenging yet flexible workplace in which every individual employee's Staff journey is tracked for excellence and leadership development.
A work environment in which employees' holistic well-being is a core priority, enabling people to be their best selves.
Access to connections and resources from the global Teach For All network that includes partner organizations spanning 50+ countries across 6 continents.
Remuneration that is competitive within the top quartile of the Indian NGO pay scales, and a benefits package that includes extensive medical insurance and maternity coverage for both parents.
Position Summary
Reporting to: City Director
As a Manager, Human Resources:
Finding our people by:
Working with the City Director on team restructuring, workforce and succession planning
Cultivating pools of external and internal applicants for roles within the city (volunteers, Staff roles and interns) through the year
Engaging with candidates in the pipeline and executing our hiring process
Executing Teach For India's Volunteer Program in the city in accordance with national guidelines
Developing our people by:
Designing, in collaboration with the Managers, a 3-month onboarding and induction plan and 3-month probationary goal sheet for the new hires along with succession plans for tenured members
Managing performance from goal setting to probation to mid-year and end of year evaluations by facilitating clarity around purpose and process
Identifying the learning needs of the City Operations team and creating/sourcing the relevant learning opportunities for the same
Creating a culture of high performance by supporting those who are unable to meet goals and studying patterns of those exceeding expectations
Executing the Fellow Performance Management Cycle by providing the Program Team with clarity on the process and working with the Training & Impact team to pull out trends
Engaging our people by:
Fostering collaboration and connections between Staff through team spaces and meetings in partnership with the City's Leadership to enable ongoing connections with the organization's vision & mission
Collaborating with the Program Team on Fellow spaces like Retreats and Inductions 
Celebrating and supporting our people through important personal and professional milestones
Creating an ecosystem of support to enable our Fellows and Staff to maintain work life harmony, in collaboration with National Human Resources and City Team.
Managing our people by:
Creating awareness around all Teach For India policies, ensuring compliance and redressal through appropriate mechanisms and managing related partnerships 
Managing and resolving complex employee relation issues and policy violations by conducting effective, objective and thorough investigations in collaboration with the City Director and the necessary officers
Designing and executing strategies to ensure operational efficiency in the City with the Office Coordinator
Working with City-level data to pull out accurate patterns and insights, design effective interventions towards improving overall culture and processes in the City
As a Manager at Teach For India 
Contributing to the team goals and priorities beyond individual goals and priorities
Serving as an ambassador of the Teach For India brand and an advocate for our work and for educational equity in our country through both internal and external communication after commiting time in our classrooms to understand our work more deeply
Supporting with key organizational areas such as Recruitment, Selection, Fundraising, Volunteering, Movement Building
Minimum Qualifications, Experiences and Expectations
2-5 years of professional experience
Experience in driving operations in high pressure, goal driven environments
Experience of having collaborated effectively with a broad range of individuals and groups
Experiences and examples of having taken initiative in the past 
Previous experience in teaching/education would be an added advantage (not mandatory)