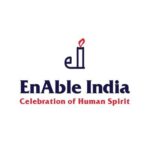 No of positions: 1
Disability suitable for: NA
Job Type: Manager
Job Location: Bangalore
Job Brief: Assist in the organisation's success, by forecasting training needs and delivery of trainings for developing individuals employed in the Organisation. Delivery of training programmes which will help in self-development, skilling to improve performance, understand the sector and improve image by becoming a contributor, help in competency upscaling in existing or new job roles
Roles and Responsibilities: 
Responsible for all below mentioned aspects of staff's employment life cycle
Recruitment: To ensure right talent acquisition takes place smoothly to ensure business continuity and growth. 
Training/Learning and Development: To ensure people are well equipped to perform the tasks given and to support their overall personal and professional growth and development
Employee Grievances: To ensure people's issues are being heard and addressed in the right manner.
Employee Engagements: To ensure staff are constantly motivated and are lively and active while working.
Working closely with various teams leaders across the organisation and having a full understanding of their teams and training requirements
Assess 'training needs' from 'My Growth Plan' of staff and cater to those training needs
Publish training calendar
Building relationships with 3rd party training providers/interpreters 
Perform administrative tasks such as monitoring costs, scheduling training sessions, coordinate enrolment and collate feedback
Required qualification:
Graduation from a reputed college/university.
MBA in HR is an added advantage
Required experience: A minimum 2 years of experience working as an HR or in any L&D related function in a social sector or in a private sector supporting D&I (with respect to inclusion of persons with disabilities). Should have experience personally and/or professionally interacting with persons with disabilities.
Interest and Skills:
Passionate to work in development sector and especially in the disability space.
Should be exhibit interest in includability (self/others).
Should be open to new learnings to research and implement best practises for the organisation and its people.
Should possess good problem solving and decision-making skills.
Should possess good people relations for effective stakeholders' management (both internal and external).
Excellent knowledge of MS Office
Excellent communication and writing skills
Great understanding of learning patterns
Ability to motivate
Ability to empathize
Love for reading, learning new skills