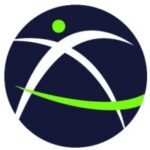 Website Project Concern International
Position Title      :          Manager – Program Analytics
Reporting Line   :         Sr. Manager – Strategy Design and Program Analytics
Location                :         New Delhi
About Project Concern International:
PCI, a Global Communities Partner has been working in India since 1998 with the Mission to empower people to enhance health, end hunger, overcome hardship and advance women and girls. PCI, a Global Communities Partner, envisions a world in which the most vulnerable people will have the power to lift themselves out of poverty and to create vital, healthy lives for their families and communities now and for the future.   
PCI works with the government as well as social actors to create an enabling environment to improve and activate the social position of marginalized populations, especially women and girls, as well as strengthen convergent actions on the ground. Knowledge and evidence-based decision making and data-driven management have been a trademark of our programs in India. For over two decades, PCI has maintained a diverse portfolio in India, with a presence in more than one-fifth of all districts in the country, reaching over 10 million people in 2019 alone. PCI's health, gender, and community development programming focuses on low-income, vulnerable and hard-to-reach populations, especially adolescent girls, women of reproductive ages and children. By integrating its community mobilization and empowerment approaches into the government strategies and systems, PCI is helping to ensure that millions of vulnerable women, children, families, and communities throughout India have the ability to advocate for, access and utilize quality health, nutrition, and empowerment services and information for generations to come.
POSITION BRIEF
The key role of Manager – Program Analytics will be to work effectively and collaboratively work with the technical and management staff based in the Delhi and Patna, Bihar and other PCI India state offices. S/He will work closely with Sr. Manager – Strategy Design and Program Analytics to effectively interact and gather information/input from different projects, and, develop reports for different stakeholders. S/He will also provide responsive support to the CEO and SMT members as and when required.
Specific responsibilities for this position will include:
Support in timely preparation of programmatic and financial reports, and any other strategic documents as requested by the donor, the client or any other external stakeholder
Assist in developing strategic presentations, concept notes, proposals, pitch documents for donors as well as clients on new proposed initiatives or areas
Assist in compilation of learning documents for existing projects/initiatives and upcoming proposed initiatives in order to create and manage a repository
Support in creating and updating dashboards for tracking and reviewing key programmatic and financial performance indicators of different projects
Data gathering, information analysing, and presenting considerations to relevant stakeholders
Under supportive supervision of Sr. Manager – Strategy Design and Program Analytics, work closely with different project teams to produce knowledge and learning products for knowledge sharing, aiming to communicate with and influence government, donor, partners, development agencies and civil society
Support in developing workable budgets, work plans and realistic timetables for all the new initiatives
Support the communications team to develop products for public relations, corporate communication, image building and media relationship development for PCI India, if required
Other responsibilities
Support the leadership team of different project teams in timely preparation of programmatic and financial reports, and any other strategic documents as requested by the donor, the client or any other external stakeholder
Prepare meeting notes and meeting minutes; draft articles, speeches, briefings, presentations, reports; compile documents and collate information as and when required
Work closely with team members of the CEO Office to bring synergies in key initiatives as and when required
Any other relevant task as assigned by the Reporting Manager or the CEO 
Qualification
MBA/ PGDM from a Tier-1 Management Institute
3-5 years of total work experience in management consulting, strategy, business analytics, project management, etc.
Experience in strategic documentation for the organizational leadership, which must be easily digestible, unambiguous, engaging, informative, and convincing
Demonstrated ability to perform standard analyses such as secondary research, performance analyses, competitive analyses, market analyses, etc.
Experience of working in a development sector will be an added advantage.
Understanding of the working of non-government organization
Desired Skills
Excellent knowledge and skills to work on MS Office (Highly recommended)
Good analytical skills and eye for detail.
Highly professional with sense of accountability problem solving attitude and quick learner.
Strong quantitative and qualitative research skills.
Excellent oral and written communication skills.
Excellent interpersonal skills and proven ability to work as an effective team-player and team leader.
Willingness to travel as per the needs of the organization.
APPLICATION PROCESS
Interested candidates can apply for the Position of Manager – Program Analytics by 21st October 2022, 5:00 pm.
PCI India is an equal opportunity provider and does not discriminate on the basis of race, color, religion (creed), gender, gender expression, age, national origin (ancestry), disability and/or marital status. Due to the heavy inflow of resumes, only shortlisted candidates will be contacted
Female candidates are encouraged to apply.