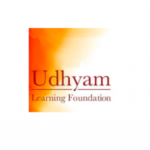 About Udhyam Shiksha:
At Udhyam Learning Foundation (Udhyam), Our vision is to enable young learners to become the CEO of their own lives. To this end, Udhyam Shiksha builds products that would help youngsters build entrepreneurial mindsets and skills needed to succeed in the 21st century. We currently work with 10+ state governments across India to deploy these products at scale. 
About Fundoo:
Fundoo is building India's largest Whatsapp-based career readiness solution for Bharat. Built in partnership with UNICEF and Yuwaah, we are a WhatsApp and FB messenger based interactive platform to build 21st century skills and get career ready. Through bite-sized, vernacular content, we help youngsters do small activities and build life skills. 
Roles and Responsibilities:
As Fundoo's product manager, you will be leading the entire product development and go to market, working closely with the curriculum, partnerships and tech teams at Udhyam, as well as with external partners like UNICEF, state governments, technology partners & other non profits.
You will be in-charge of-
Product planning and execution – Plan and run sprints, own Fundoo's development through conceptualization, design, release, and iteration
Research and Data Analysis – Develop market understanding. Conduct user research, analyse data and identify user needs and behaviours. Take ownership of product metrics, and keep improving/iterating on user experience based on user feedback. 
Product Growth – Develop go-to-market strategy for the product. Identify partners/systems/tech for the product and lead efforts to integrate the products in the user's ecosystem
Product visioning – Understand customer needs, visualise the product's potential, build a shared understanding and alignment for both of these among team, partners and other stakeholders.
You are a good fit if you- 
Care about learning, education and youngsters meeting their potential
Have 2-5 years of experience building and scaling products, 2+ years of customer facing experience in a product company
Have 2-5 years of experience working with cross functional business, technology, operations and customer experience teams
Are good with analysing data, finding insights, and iterating based on the learnings
Can pick up ideas and take them to reality fearlessly
Are resourceful in an ambiguous environment
Benefits-
Opportunity to build an Edtech product for Bharat from ground up and massively scale both nationally and internationally to engage millions of users and create impact
Opportunity to work with development sector brands such as UNICEF, Yuwaah and Udhyam
Opportunity to work closely and learn from CXOs both at Udhyam and Yuwaah
Access to Udhyam's PM mentorship program – wherein we assign industry leaders as external mentors for our product managers
Competitive compensation in the not-for-profit domain
Location: Bengaluru/Remote