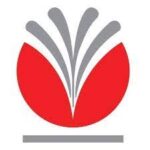 Position : Production Assistant
Reports to: Manager – Communications
Location: Hyderabad
Pioneers of hi-impact, innovative, sustainable, community-led multi-sectoral development interventions, Bala Vikasa is one of the largest nonprofits in India with a 44-year legacy of striving for an equitable and just society in India. We are founded by India-born Bala T Singareddy and French-Canadian husband Andre Gingras, recipients of Canada's second-highest civilian honor – the Meritorious Service Cross. Our proven interventions in Quality Education, Safe Water, Hygiene and Sanitation, Water Conservation, Sustainable Agriculture, Women Empowerment, and Widow Emancipation have impacted over 6 Million poor rural communities in 6,500 villages spanning 6 South-Central Indian states.
We are amplifying social change by strengthening the global development practice through training programs at People Development Training Center (PDTC) in Warangal. Over the past two decades, we have trained over 14,000 practitioners from 81 countries in a variety of sector-specific subjects and emerging trends in the sector.
We are forging symbiotic alliances between businesses and the civil society at our newly-established Bala Vikasa International Center (BVIC) in Hyderabad, a Center of Excellence promoting social entrepreneurship and responsible business. We have incubated 30 innovative social start-ups, mentored 125 rural entrepreneurs, inspired 6,000+ professionals, formed 30+ collaborations to innovate sustainable development models over the past 5 years. Our new campus facility is proving to be a perfect setting for knowledge-exchange and nurturing of innovative ideas to solve social problems.
Responsibilities
•     Assist the video producer/cameraman in on-field and studio production
•     Copy the footage/rushes/photographs to dedicated drives, charge batteries
•     Organize all media assets and maintains backup
•     Ensure regular maintenance of production equipment and provide monthly updates on inventory
•     Handle beginner level tasks related to photo/video editing using photoshop/premiere pro
•     Attend to any other administrative/support tasks required by the Communications team
Candidate Profile – Qualifications, Skills and Competencies Required:
The ideal candidate should possess:
•     The Candidate should have minimum educational qualification – Intermediate Pass (preferred)
•     Should be able to multitask and adapt to the organization's culture
•     Decent proficiency in Telugu reading and writing with ability to understand simple conversational English will be given priority
Compensation: Competitive, based upon the experience. The non-monetary compensation includes a unique opportunity to be part of an innovative, meaningful, and rapidly growing organization.