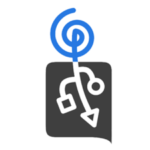 IT for Change's education team is on the lookout for teachers having the ambition to bring about systemic change in the quality of education offered in government and aided schools in India. We are looking for teacher-educators with 0-2 years of work experience in the fields of Mathematics or Science or Kannada or Social Science.
Job Profile:
Provide support for the development of digital curricular resources in Mathematics, Science, English, Kannada, and Social Science.
Provide support for designing and conducting professional development programs for school teachers and teacher-educators, as part of IT for Change's education team.
Visit schools regularly to assist teachers in integrating new pedagogies in the classroom. This will involve developing lesson plans, transacting, and documentation.
Exploring ICT integration in Mathematics and language teaching, including educational software tools.
Contribute to building subject-teacher networks within districts and across the state of Karnataka and other states in India.
Desired Qualifications and Skills:
Minimum 0-2 years of school-teaching experience in Science or Kannada.
Strong competence in identified subjects.
Fluent in speaking and writing English. Proficiency in Kannada is useful. For Kannada method teachers, fluency in reading and writing in Kannada is a must.
Keenness to explore new processes and technologies, as well as comfort in using computers, though no expert knowledge is necessary.
Deep understanding of and interest in education and Indian social contexts.
People skills and the ability to work with a team are essential.
The place of work will be Bengaluru, with occasional travel across Karnataka and India.
Remuneration will be commensurate with qualifications and experience, and would not be a constraint for the right candidate. It would be a minimum of Rs. 25,000/month.
The job would be exciting and 'cutting edge' (innovating new models of teacher education in India), and has scope for immense job satisfaction.
Location:
The place of work will be Bengaluru, with occasional travel across Karnataka and India.
How to Apply:
Please email your CV to Jobs-TE@itforchange.net