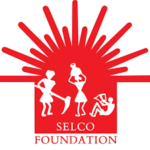 Description
SELCO Foundation is hiring for the position of Program Coordinator – Healthcare Technologies/Biomedical devices for its Health Innovations Team based out of Bengaluru, Karnataka. This position will provide programmatic and technical support in rolling out high impact healthcare technologies. S/he will be responsible for identification, implementation, monitoring and reporting of program activities and supplementary operations related to deployment of innovative health technologies. S/he will support the team in work plan development, monitor implementation, documentation, and reporting.
This position requires technical expertise in biomedical engineering/medical technology with in-depth understanding of innovative, sustainable energy driven and energy efficient healthcare technologies such as point – of – care diagnostics, therapeutic and medical devices and biomedical equipment that can impact public health. The candidate should be familiar with public healthcare delivery systems and have the ability to develop positive, professional working relationships with govt and partners.
Responsibilities
Market research, identify suitability, test, design, develop, monitor and evaluate sustainable energy driven innovative healthcare technologies/medical equipment/emerging technologies based on field needs.
Deploy high impact healthcare technologies/medical equipment at health facilities.
Provides technical support regarding healthcare technologies/biomedical equipment and train clinicians, technicians and healthcare providers on the use of deployed technologies.
Provides technical support regarding healthcare technologies/biomedical equipment and train clinicians, technicians and healthcare providers on the use of deployed technologies.
Troubleshooting support and mentoring & supervision visits (MSV) to interventional facilities.
Quality assurance, continuous quality improvement (CQI), design verification and validation activities to ensure design outputs meet design input requirements
Undertake secondary research on health innovation & benchmarking and action research to improve method & approaches employed.
Develop and share knowledge and expertise in technical aspects of sustainable energy driven emerging technologies and its application in public health settings.
Provide support in the selection, design, planning, implementation, and monitoring of health innovation projects.
Participate in the development of project work plans and support preparation and monitoring of activity budgets
Develop and produce documents like concept note, literature reviews, justifications, situation analysis reports, assessment reports, gap analysis plans, case studies, insight papers, progress reports etc. as per the program need and local context.
Compile periodic (biweekly, monthly, quarterly, half-yearly, and annual) project reports and provide relevant programmatic information for internal and external reporting purposes.
Develop key performance indicators (KPA) to monitor the progress of projects.
Maintain records and monitor the implementation of project activities, providing continuous feedback to the project team, seeking assistance in problem solving as necessary
Organize and coordinate logistics for project activities and meetings. This includes scheduling the activities, compile and organize relevant background materials, documenting and disseminating minutes/reports and follow-up on the action plans.
Conduct health – energy audits and monitoring and supervision visits at project sites.
Identify leads for success stories and support in documentation.
Undertake process documentation of lessons learnt during the program implementation and best practices emerging at state level.
Developing the process documents on the study conducted for each Technology solution and serve as a technical resource for applications that are developed
Applies engineering knowledge of scientific principles to establish efficient working methods to project needs
Contributes to the team deliverables by ensuring proper identification and representation of user needs and communicating input to the project team in the design
Work closely with the supervisor on setting program priorities, directions, and responding to requests for technical support from govt. and partners.
Perform other activities, as assigned by the supervisor to achieve organizational goals.
Requirements and Qualifications
Bachelor's/Master's degree in Biomedical Engineering/Medical Engineering or related field required. Master's degree/Diploma in Public Health/ Health Management is desirable.
3-5 years of experience in working with government programs and systems for large scale public health programs especially health systems strengthening interventions.
Knowledge of regulatory mechanisms, certifications and quality assurance of healthcare devices are essential.
Knowledge of Indian public health system, national health programs, key stakeholders, and relevant government policies/strategies.
Prior experience of working with agencies that deploy sustainable energy driven and energy efficient innovative healthcare technologies would be an added advantage.
Strong written and oral communication skills in English. Knowledge of regional languages would be an added advantage.
Proficiency in writing high quality technical and programmatic documents such as concept notes, technical specifications, operational guidelines, annual plans, budgets, status updates, minutes, assessment reports, training materials, program reports etc.
Project management skills including planning, execution, evaluation, and internal & external stakeholders management.
MS Office skills – proficiency in Word, Excel, Power Point, Outlook, Project and e-meeting platforms Ability to travel up to 50% of his/her time.
Ability to handle a variety of assignments under pressure of deadlines.
Ability to travel up to 50% of his/her time.