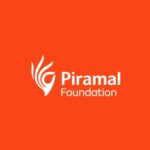 The purpose of the Donor Management Team is to build a sustainable fundraising ecosystem that helps the Piramal Foundation to deliver comprehensive impact, by raising repeatable grants from like-minded partners with whom we can cocreate solutions for nation-building, seeded by the promise of efficient implementation and best-in-class governance.
Like-minded donors / channels are entities who are committed to India for the long haul, can fund reliably and repeatably in size, and are selective on who they will fund in India. Co-creating solutions implies identifying which part(s) of our work will appeal to which donor and craft an investment opportunity customized to a donor or a channel.
Role Overview :
The Program Director (PD) will lead all Donor relationships and be accountable for annual grants adding up to INR 300cr.
At the Piramal Foundation we continuously invest in each of our personal transformation and professional development, that leads to our ability to continuously innovate our delivery portfolio and serve our communities better. An expertise that is built through training, experience and passion!
Key Responsibilities : The Program Director will:
Develop Products :
– Develop a sustainable pitching strategy and increase the funding pool for Piramal Foundation
– Articulate current and future Foundation programs as compelling funding opportunities for potential donors and multilateral partners
– Create presentations and proposals in consultation with business / implementation partners
Develop People :
– Nurture and groom existing team members to build their capabilities for the next level
– Build capabilities of internal stakeholders to enhance their engagement with funding partners
Manage Ecosystem :
– Identify and attract funding portfolios of up to INR 60 Cr
– Identify and research donor opportunities in India and abroad
– Identify and research funding instruments and innovations in India and abroad
– Coordinate with post-sales teams as well as implementation partners
– Amplify existing partnerships to increase the portfolio size
– Manage a database of potential and actual donors for ongoing prospecting