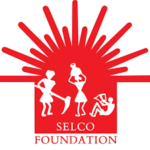 Overview of the Role
The Program Manager at SELCO Foundation will be a key resource to accumulate information from various departments of the organization, treating/editing/compiling it for the purpose of various external stakeholders as well as planning and executing a dissemination strategy. The forms of content will include but not be limited to articles, case studies, research reports, videos and dissemination channels will include but not be limited to various print and online news agencies and content platforms, organization owned websites and blogs, special interest magazines as well as on partner platforms. The Program Manager would ascertain various outreach strategies for various departments and geographies, analyze budgetary requirements and execution plans for the outreach needs of the organisation. He/She will work with other departmental leads in advocating for the learnings that the organization is collating with the help of various tools and techniques utilised in communication.
Responsibilities
The candidate should be able to understand and analyze ongoing and past work at SELCO Foundation, including priority areas, key projects/programmes/ work themes.
The individual should be able to gauge the external communication landscape of other organizations & influencers, in the energy access, SDGs and allied work spaces.
We seek individuals who can use both information sources – carve a niche, rigorously and regularly communicate the work and concepts to the external audiences & stakeholders via a detailed content building and content dissemination plan.
The ideal candidate should be able to build and write content by accumulating information from the organizations teams as per the priority subjects, relevance to external stakeholders and time of dissemination.
The individual should build media relations and partnerships to disseminate the communication materials to various channels and ensure publication.
The candidate would be responsible for management and mentorship of team members based in Bangalore, and other offices for writing and management of outreach and communications while adhering to strict timelines.
The candidate should also keep a track of publications and the reach gained, evaluate results, provide suggestions of course corrections and build the same into new plans made. The candidate should also be able to ascertain individual program/partners/funder needs and be able to integrate these into larger plans of the team and execute the same.
The candidate would also be required to liaise with partners, especially peers in other organisations to build joint communication strategies and dissemination plans.
The candidate would also be required to mentor, manage and lead the communications team to his/her best possible extent.
Core aspects of the communications lead will include development and management of all web presence, including website, allied web portals, social media presence etc
Preparation of quarterly newsletters for internal and external organizational updates.
Keeping a track of regional, national and global events and representation and collaboration at key sectoral events.
Requirements
Practical, hands-on experience of a minimum of 7 years in creative writing, journalism, media, communication strategy, social media, communication, PR or an allied field
Experience in video and graphic production, journalism, media relations or creative writing and editorial management is required. Mixed/diverse experiences are preferred
Self-motivated, responsible and should be engaged and highly interested in the developmental agenda
Ability to learn quickly from multiple subject areas and be a team player with excellent managerial and people skills to mentor and motivate other team members
Willingness to travel for 3-5 days in a month or on need basis
Fluency in English
Knowledge of any other local languages – Hindi, Kannada, Odiya and Assamese (optional)