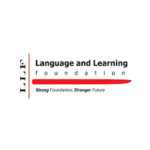 Website Language and Learning Foundation
About Us:
Language and Learning Foundation (www.languageandlearningfoundation.org) is a New Delhi-based non-profit organization with the vision of enhancing equitable student learning, especially language and literacy development, through the professional development of teachers and teacher educators, building/sharing knowledge, and implementing projects in collaboration with state governments. LLF currently works with 7 state governments across the country.
About the programs:
LLF has been running professional development courses and school-level intervention programs on early language learning for government schoolteachers, teacher educators (SCERT & DIET faculty members), academic resource personnel in 7 states, and working with the Ministry of Education and NCERT. These courses follow a blended and online learning model. Over the last year, we have developed various online courses in areas related to Early Language and Literacy, Academic Support, Multilingual Education, and Foundational Numeracy.
In the upcoming year, LLF will be supporting the State of Haryana in implementing the FLN mission. This will be done through multiple programs running simultaneously including school-level demonstration projects as well as technical support at the State-level. To successfully implement the project, LLF is looking for a highly energetic and inspired group of professionals who will change the learning trajectory of the students of the district and create an example that the rest of the country can follow.
Position summary:
The Senior Program Manager (SPM) (UP) will report to the Director, of State Programs, and will be based out of Delhi. The Program Manager will be the single point of contact from the central team for all critical decisions regarding LLF's intervention in the State of Haryana.
Key responsibilities:
A. Project Management
● Serve as a single point of contact for all critical project decisions across state(s)
● Manage stakeholders and lead conversations with senior officials, funders, partners, and state governments toward required outcomes
● Closely track decisions taken, timelines to adhere to, progress made, potential risks and dependencies, and delegate responsibilities accordingly
● Create both strategic and short-term project plans and monitor progress through the use of effective tools and escalation mechanisms
B. Cross-functional support
● Lead collaboration for the program by working with cross-functional teams to ensure adequate back-end support is made available and internal alignment between different departments and initiatives within Haryana is strengthened
● Contribute to organizational learning by interpreting data and identifying patterns and trends across multiple state programs
● Support documentation for the programs including monitoring data, developing case studies, and collating evidence about outcomes
● Support review and monitor expenditures and ensure adherence to approved budgets
● Design and implement an M&E system in collaboration with the M&E team for the program, support data collection, and track the progress of these indicators.
Qualifications, Skills, and Abilities:
● 4-6 years of experience in Program Management.
● Experience in working with Senior Government functionaries
● Proficient in data monitoring and analysis
● Proficient in speaking and writing in English and Hindi
● Ability to work with multiple stakeholders, short turnaround times, and changing goalposts
● Strong familiarity with project management methodologies and best practices
Desired Qualities
● Strong writing skills in English
● Strong conversational skills in Hindi
● Strong skills in program design and delivery, operations and management
● Dynamic, can work with short timelines in a result-oriented manner
● Good communication and interpersonal skills, team player
● Self-driven; able to take on projects independently
Compensation
● Compensation and designation would be commensurate with candidate's experience and qualifications
● Remuneration will be competitive with Indian philanthropy pay scales and will depend upon the candidate's experience levels.
Interested persons may please apply at – uddalak.datta@languageandlearningfoundation.org by 10 October 2022.
LF IS AN EQUAL OPPORTUNITY EMPLOYER. WOMEN AND DIFFERENTLY ABLED PERSONS ARE ENCOURAGED TO APPLY.