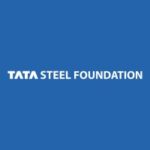 WHO ARE WE: Instituted on August 16, 2016, Tata Steel Foundation is a wholly-owned subsidiary of Tata Steel Limited. A Section 8 company with over 800+ members, it is spread across 11 units and two states of Jharkhand and Odisha. With a vision to create an enlightened and equitable society, the Foundation is committed to playing a larger role in India's sustainable development by embedding wider economic, social, and environmental objectives through its programmes. It works across verticals like education, health, tribal identity, and skill development, and each of its initiatives has been classified under Signature Programmes and Proximity Community Development (PCDs).
Key Deliverables:
Responsible for planning, implementation, and monitoring of different farm-based livelihood activities as per long-term plan in Bamnipal catchment.
To implement SRI & Dry land farming, Second Crop, Agri-Allied, and Institution building activities.
To provide input and training to farmers regarding Improved Agricultural Practices.
To prepare and share Livelihood- Agriculture MIS, baseline & endline report collection.
To guide and monitor VRPs (Village Resource Persons) for the smooth implementation of projects.
Minimum Qualification: B.Sc. in Agriculture
No. of years of experience: 3 years
Technical Skill set required: Proficient in MS Office