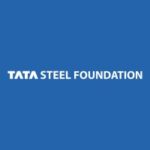 WHO ARE WE: Instituted on August 16, 2016, Tata Steel Foundation is a wholly-owned subsidiary of Tata Steel Limited. A Section 8 company with over 800+ members, it is spread across 11 units and two states of Jharkhand and Odisha. With a vision to create an enlightened and equitable society, the Foundation is committed to playing a larger role in India's sustainable development by embedding wider economic, social, and environmental objectives through its programmes. It works across verticals like education, health, tribal identity, and skill development, and each of its initiatives has been classified under Signature Programmes and Proximity Community Development (PCDs).
Key Deliverables:
Responsible for the overall planning, coordination & implementation of the project in the different zones of Jharkhand & Odisha.
Strengthen the functioning of village-level institutions like Gram Sabha/Aam Sabha/Palli Sabha and other village institutions.
Develop schemes with PRI members for every Panchayat to develop self-financing models of development.
Networking with Government departments (District as well as block level), NGOs, Corporates, communities, and other stakeholders.
Ensure program funds are utilized in accordance with approved activities and standard financial procedures.
Strengthen the Government service delivery systems through convergence with Health, ICDS, Panchayati Raj, Agriculture, Fishery, Horticulture, and others at the GP level as well as at the Block/ district level so that the benefits are reached the last mile.
Identify gaps in various development indicators of Micro-planning exercise and develop appropriate strategies with related Govt. departments for ameliorating the gaps.
Minimum Qualification: Post Graduation in Rural Development / Master's in Social Work / Master's in similar subjects
No. of years of experience: 3 years
Technical Skill set required: Proficient in MS Office