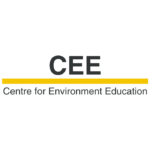 Website Centre for Environment Education (CEE) India
Project​​​ Coordinators and Project Officers 
CEE requires a Project Officer/Coordinator to work on its school based Environmental Education projects which requires development of educational material, planning and conducting training workshops, documentation of activities, research study, working with schools etc. 
Requirements:
Master's Degree in Education/ Environmental Sciences / Social Sciences with min. 3-5 years' experience
would be desirable. Relevant experience of working on similar kinds of projects. 
Required skills include proficiency in communication in English, good writing skills, report writing, knowledge of research methodology and tools, managing data sets, preparing presentations, etc. Willingness to travel is a key requirement.
The project period is till March 2023 (extension based on performance/project extension).
Remuneration: Depends on educational background and experience. 
Location of appointment: Lucknow/Ahmedabad