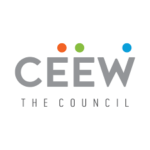 Website CEEW - Council on Energy, Environment and Water
Terms of reference
At CEEW, we are deliberate about what we stand for (and what we don't stand for!) as an employer. So, if the below description strikes a chord, we would love to hear from you!
At CEEW, we build careers in public policy
We offer strong visionary leadership – with emphasis on research and impact at scale
We actively promote leadership by initiative
We celebrate talent and ambition
You will be surrounded by smart people who will challenge you and help you grow
You will learn faster than your peers in other organisations
Curiosity and irreverence, as well as responsibility, come together at CEEW
You will get above-market remuneration
We provide a safe space for all
At CEEW, your life is your example for others
Designation offered
Research Analyst 
Team/ Focus area
Sustainable Mobility — Data analyst 
Location
New Delhi, India
Reporting to
Senior Programme Lead
Purpose
CEEW seeks to hire a Research Analyst with exceptional computer programming skills to join the Mobility team. The role will be crucial to further raise the bar of CEEW's research work by carrying out big data analyses relevant to sustainable mobility. The candidate will support CEEW's work on researching key problems crippling urban transport in Indian cities by developing cutting-edge, scalable, Intelligent Transport Systems (ITS) solutions and tools using computer visioning (CV), machine learning (ML) and artificial intelligence (AI) for city governments and the larger public. The candidate will get exposure to the inner workings of one of India's leading think tanks and will have the opportunity to understand the stakeholders that play a key role in the mobility space.
The candidate must have experience in the application of tools using ML/AI (eg. MATLAB, Python etc. ), and visualising spatial data using Geographic Information Systems (e.g., ArcGIS, QGIS). S/he should be familiar with geospatial libraries such as GDAL and rasterio. 
The candidate should demonstrate the ability to work across teams and manage multiple priorities and should be detail-oriented and committed to adhering to timelines. In addition to the duties and responsibilities below, the individual should be prepared, as and when necessary, to take on additional responsibilities.
Job duties and accountabilities
Conduct analyses involving combination of multiple complex data layers, network analysis and detailed visualisation of the outputs. These data layers will include information on public transit, socio-economics of population, people movement, road-safety, pollution, congestion, land-use, and survey data.
Support team in ITS and mobility planning, especially multimodality, seamless integration of PT (public transport) and IPT (intermediate public transport) networks using alternative data sources and analysis.
Support developing predictive models/tools using ML and AI and thereby exposure to creating training datasets and deep learning models.
Carry out data integration, and interact with professionals from the sector to advocate for the research and tools developed.
Assist the team in generating snackable insights and compelling data visuals for the organisation's social media platforms.
Selection Criteria
Qualification
Bachelor's/Master's degree, preferably in Technology/Engineering/Economics
Relevant experience in programming languages, such as Python, SQL, R, and/or others (e.g. application of programming languages for academic projects, internships, personal projects).
Work experience
0–3 years of experience
Key skills
High proficiency in Python programming
Proficiency in SQL programming
Proficiency in R programming
Competency in Computer visioning/ AI/ ML, basics of QGIS/ ArcGIS
If you are passionate about applying your programming skills to solve real-world mobility problems, we would like to speak to you. If you can unravel the complexities of big data into meaningful outcomes, then we would definitely consider hiring you! If you can collaborate closely with others to make this happen, you are probably the only candidate we are looking for! 
CEEW operates in a dynamic environment and the candidate must show flexibility in various tasks.
Compensation
Competitive compensation – commensurate to the experience and matching the best of standards adopted by industry or other similar organisations for similar roles.
Application Process
CEEW is an equal opportunity employer and the selection process does not discriminate based on age, gender, caste, ethnicity, religion, or sexuality. Female candidates are encouraged to apply.
Applications will be reviewed on a rolling basis. Interested applicants are advised to apply at the earliest possible.
Only shortlisted candidates will be notified by us. We appreciate your interest.