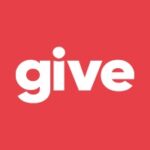 About us
Give exists to alleviate poverty by enabling the world to give. Established in 2000, Give, together with its partners, is the largest and most trusted giving platform in India. Give enables individuals and organizations to raise and donate funds conveniently to any cause they care about, with offerings including crowdfunding, corporate giving, cause marketing, and philanthropy consulting. Give's community of 2.6M+ donors supports 2,800+ verified nonprofits, serving 15M+ people across the country.
We are an extremely rare workplace that brings a fast-paced, high-growth start-up work culture, together with a compassion-driven high-impact work environment.
Our Values :
integrity in everything we do | empathy towards all | serve with passion | focused on scale
Job Description
This is a remote position.
Role :
We are looking for a  Associate Manager/Manager, Solutioning who is passionate about social change and enabling better information flow for mobilising funds towards non profits. The candidate will be responsible for managing large donor (corporate/HNI/UHNI/Foundation) deliverables. The candidate will work closely with a large number of non-profits and content (proposals, information for assessment and analysis) to ensure that funding goes to the right place. The lookout is for a determined candidate who possesses good analytical skills, understands the sector and funding models, budgets; understanding of donor deliverables and importance of timelines, and an eye for detail! Taking ownership of tasks focused on holistic development is a key requirement as well as comfort working with data, managing and recording data as well as good written communications. The candidate will also work closely with sales team to pitch to the clients, make presentations, assess needs and offer solutions.
Key Responsibilities:
Deep understanding of nonprofits, projects and institutional giving
Sectoral understanding and trends- required to select/offer solutioning
Collection, analysis and assessment of proposals to build a proposal repository for donor  deliverable readiness.
Identifying the right fit for donor's requirements
Communicating with a large number of non profits to close project requirements as and when  donor requirements come in.
Managing and tracking progress of the exercise and playing a pivotal role across different teams e.g. documentation, finance, monitoring and evaluation etc..
Required skills and experience:
Minimum 6-8 years of experience in project management
Excellent Presentation and communication Skills
Having experience as an analyst/Research Assistant in a consulting org/Think Tank will be great
Any graduate degree from a a premier institute
Ability to deal with stakeholders patiently and an eye for detail
Strong understanding of the sector and causes/intervention areas
A solution-giver to problems and challenges
Ability to handle multiple tasks at once, without compromise on quality of delivery
Strong written and spoken communication skills in English, Advanced Microsoft Excel skills
Comfortable working in a fast paced growing environment, with focus on growth and scale in every task assigned
Willingness to learn and grow in the sector
Job Location – Work from anywhere