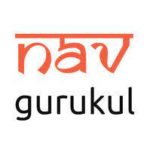 About the Organization
We (navgurukul.org) run a one-year fully funded residential course for students from underrepresented communities to learn Software Engineering – get jobs (vocation!) and work towards the betterment of the surrounding communities (this is what we need, really – more problem solvers!). We have launched an online course and currently working with 30,000+ learners. We have a capacity of 850 students in our residential centres (2 in Bangalore, 1 in Pune, 1 in Dharamshala, 1 in Delhi and 1 in Agartala), and are in process of adding another 600 seats through four different states by December 2022.
So far we have placed around 290+ students in various companies including Mindtree, Thoughtworks, Unacademy, etc. and have a 100% placement rate for our students.
Our campuses are completely self-governed spaces that are totally managed by the students. Cooking food, making products from locally grown bamboo, and learning to code. The students at NavGurukul lead everything on their own.
Responsibilities include but aren't limited to:
In consultation with senior members, will be responsible for driving all public communications of NavGurukul and in promoting NG's digital presence. Design the curriculum and oversee operations of the School of Design, vertical of NavGurukul, and engage with stakeholders in enabling trainees to be successfully trained and placed.
Role Purpose:
To ensure that NG's work and operations are communicated effectively and authentically to the internal and external audiences and be the nodal person for the School of Design.
School of Design Responsibilities:
To work in collaboration with other members of the NG leadership team to develop SoD strategy to achieve its vision and align activities with the long- and short-term goals of NG.
To create curriculum and pedagogy for the school of design modules in a modular fashion such that both school of management and school of programming and design students can benefit from the same.
To create a plan of action for the existing students and implement the plan by working directly with students to ensure employability in the agreed-upon time as per the plan with all stakeholders.
To Build, Promote, and engage with stakeholders who align with SoD's vision, and promote the employability of trainees. 
Social & Digital Presence Responsibilities:
To manage NG's social media presence.
To share with media special interest stories and maintain a network of media contacts.
To track engagement across various platforms and make data-driven decisions.
Content Creation and Collation.
To Prepare or supervise communication material (such as flyers etc) in consultation with Functional heads.
To supervise and arrange for photographs and videos at NG and maintain an appropriately cataloged repository for future reference.
To assemble and organize relevant data into text and figures for presentations, publications, grant applications, reports, newsletters, websites, and social media. 
Compensation: As per industry standards!