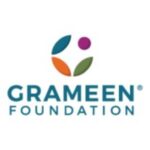 Position:               Country Coordinator
Location:              Varanasi
Start Date:              Immediate
Grameen Foundation India is looking for a seasoned professional having knowledge on Agriculture and Agri value chain, digital advisory domain with experience and skill on executing projects on Digital Agriculture and Research for implementing a long term (4 years) & large-scale research & implementation project in India that aims to bring sustainable agriculture to scale by identifying, evaluating, and promoting promising pathways for digitally supported agricultural advisory services that effectively and efficiently empower female and male smallholders to make informed decisions and sustainably increase their agricultural productivity, income, and climate resilience through the uptake of sustainable farming practices.
Required Experience & Skills:
6 to 12 years of relevant professional experience including extensive field exposure. Experience/ exposure of Agriculture based projects (Agri advisory, digital and climate smart agriculture, Agriculture extension and research) etc.
Bachelor/ Master's degree in agriculture or related disciplines. MBAs/ Post Graduates in Rural Management/ Forest Management will be given preference.
Job responsibilities:
The main function of the Country Coordinator will be to support the smooth implementation of the project in India.
The incumbent will be expected to:
Lead the stakeholder management
Donor communication
Coordinate with the operations and research teams at GFI
Portfolio management
Providing technical oversight
Data management & analytics
Relationship management
Mentor subordinates
Knowledge management
Project documentation
How to apply: Interested candidates fulfilling above requirement may apply within 7 days by sending their updated resumes and letter of motivation to mghose@grameenfoundation.in mentioning 'Country Coordinator' in the subject line.
Grameen Foundation is an equal opportunity employer and encourages female candidates to apply.