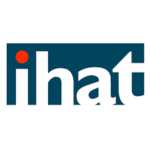 About IHAT:
India Health Action Trust (IHAT) aims at improving public health initiatives by supporting programs nationally and globally through providing comprehensive technical assistance in program planning, management and monitoring. Pursuant to the Memorandum of Cooperation between the GoUP and the Bill & Melinda Gates Foundation, IHAT set up a Technical Support Unit (TSU) in 2013 to provide techno-managerial support to the Government of Uttar Pradesh (GoUP) to improve utilization, coverage and quality of key reproductive, maternal, new-born, child health and nutrition (RMNCHN) interventions and services in the state. The TSU has been set up from the funding support of Bill & Melinda Gate Foundation (BMGF) through the University of Manitoba (UOM), Canada.
About Program:
The Uttar Pradesh Technical Support Unit (UPTSU) provides integrated Technical Assistance (TA) to the government of Uttar Pradesh (GoUP), which focuses on accelerating progress in reproductive, maternal, new-born and child health, and nutrition (RMNCHN). UPTSU works closely with the GoUP at the state, district and local levels to optimize RMNCHN programs and services. The technical assistance provided by UPTSU is integrated within the GoUP's health system response for scale-up and sustainability. UPTSU focuses on interventions to improve outcomes in Family Planning, Maternal and New-born Health, and Nutrition, along with Routine Immunization, Digital Health, and other initiatives.
Reporting to:
Team Leader-Monitoring and Evaluation or person deputed by Senior Deputy Director-Monitoring and Evaluation
Travel Requirements:
As per program requirement
Job Summary :
The primary responsibility of this position will be to take lead in analyzing the data to identify programmatic gaps and help in making suitable evidence-based decisions. S/He will be also responsible for strengthening the government data system in terms of data quality and use for decision making, monitoring of TSU/GoUP designed survey to ensure availability of quality data for analysis. S/He will also be responsible for liasioning with government officials and other stakeholders for various purposes at the division level
Key Responsibilities:
Key Deliverables expected from the Job Role
Establish different platforms, and mechanisms to strengthen data quality of government data systems HMIS, UPHMIS, RCH etc. and unitise the system and build the capacity of the divisional/districts in data quality analysis and corrective actions. Implement a data quality assurance mechanism
Conduct data analysis of different health-related data from different sources to establish and implement a data-based review system at the Divisional and District levels of the health department
Design and conduct data quality and data use assessment of government data system as supported by state team
Establish a mechanism in the division for facility-based review and decision-making by using data
Conduct regular field visits to provide technical support and mentoring for strengthening data quality and data use to district and block level officials
Design and Implement the capacity-building plan and conduct training and mentoring to government officials specifically Divisional M&E Hub on data analysis and implementation of key interventions on data quality and data use strengthening
Ensure to provide reports, data and evidence as required to generate learning for project implementation.
Document best practices, flyers, reports and PPT for publication and dissemination
Key Inputs expected from the Job Role
Understand the functional and technical requirements from the different health officials of division and districts and other involved stakeholders for implementation of program and preparation of quality and standard concept document, design documents, process flow document, implementation and review framework, guidelines, protocol and user manuals, dashboard towards the requirements.
Liaison with senior officers of the Government to operationalize and integrate the analytical framework for strengthening of review system by using existing systems such as HMIS/UPHMIS/RCH/DVDMS/HRMS and available survey findings.
Collaborate with program managers and project coordinators in the preparation of routine progress reports with results
Support for monitoring and review of the implementation of activities carried out at the district/division level
Collaborate with partner organizations like UNICEF, CEL, Sambodhi, JHU, Jhepiego and others for various data and analytical exchanges and discussions.
Support in field visits of Donor-BMGF, Government partners and other stakeholders by generating evidence and data analysis
Support to produce the research papers based on available data
Miscellaneous
Any other work is given by the line manager or organization from time to time
Additional tasks may be added to the Job Description from time to time for the job role
Work Experience:
Essential experience:
At least 4 years of experience in a managerial and/or technical capacity in programmatic M&E, preferably in the public health or development sector.
Demonstrated management of government data system and liaison with government.
Preferred experience
Demonstrated management of government data system, surveys and liaison with government
Education:
Required Qualification:
Master in Demography studies/statistics/public health/health management or equivalent qualification
Preferred Qualification
Master/Ph.D. in demography/Statistics
Key Competencies:
Behavioural:
Strategic thinking with analytical ability and able to plan and prioritise
Team Management, problem-solving
Written and interpersonal communication
Functional:
Knowledge of government data system
Proficient in STATA /R and Advance Excel
Proficient in conducting statistical analysis 
Domain:
Knowledge of Government health and ICDS system
Basic knowledge of components of RMNCHN
Knowledge of survey design and research methodologies (Quant/Qual)
IHAT provides a safe working environment for all its employees; follows the principle of equal opportunity and encourages women applicants. Physically challenged with required skills /knowledge and willing to travel are also encouraged to apply.
We will be following a systematic selection process to fill this position based on experience, competency and suitability. Shortlisting for the posts will take place soon after the closing date. Only shortlisted candidates will be invited for an interview. Unfortunately, we can only contact applicants who have been shortlisted for the interview. If you have not heard from us within 6 weeks of the closing date, please assume that the current IHAT positions are unable to accommodate you at the moment. It is also not possible for us to provide you with specific feedback because of the volume of applications we receive.
IHAT does not charge any application, processing, training, interviewing, testing, or other fees in connection with the application or recruitment process. Should you receive a solicitation for the payment of a fee, please disregard it.
Advertisement Publish Date:
29 September, 2022
Advertisement End Date:
09 October, 2022