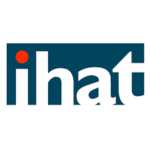 India Health Action Trust (IHAT) aims at improving public health initiatives by supporting programs nationally and globally through providing comprehensive technical assistance in program planning, management and monitoring. IHAT has set up a Technical Support Unit (TSU) for the Government of Uttar Pradesh to provide techno-managerial assistance to improve the coverage of key reproductive, maternal, new-born, child health and nutrition (RMNCHA+) interventions and services in the state from the funding support of Bill & Melinda Gate Foundation (BMGF) through University of Manitoba (UOM), Canada.
The Uttar Pradesh Technical Support Unit (UPTSU) was formed in 2013 to provide techno-managerial support to the Government of Uttar Pradesh (GoUP) pursuant to the Memorandum of Cooperation between the GoUP and the Bill & Melinda Gates Foundation. The University of Manitoba (UoM) leads the program and has partnered with IHAT to support the government in strengthening its Reproductive, Maternal, New-born and Child Health (RMNCH) and Nutrition programs.
About Program:
Reporting to:
The State Specialists will report to Deputy Director / Senior Team Leader or anyone else designated by him/her.
Travel Requirements:
Yes
Job Summary :
The State specialist will provide overall technical guidance to the District Senior Specialist on implementation of NM program at DWH and CHCs including nomination of NMs, establishment of MSL, NM induction training, QI initiatives at facilities including LaQshya certification, strengthening of referral mechanisms, MDSR and SBA trainings
Key Responsibilities:
Duties and Responsibilities:
Improvement in the competency (OSCE score) of the SNs of the LR and OT in the key BEmOC skills
Improvement in the quality of service provision of the LR including RMC.
Improverment in the key service indicators of the LR of the DWH/DCH/CHCs as evident from the facility score card.
Key inputs expected from the Job Role :
Good liaison and close working with the SNO Nursing cell, consultants of MH, CH and Quality divisions
Support DSS in periodic gap assessment of Govt NM position, subsequent nominations and establishment of Mini skill labs across all intervention facilities.
Support DSS in NM interventions at the DWH/DCH
Track the key program data including mentoring and OSCE, monthly and provide insight to the DSS for mid-course corrections.
Support DSS in the LaQshya implementation in the selected facilities.
Share any district specific long pending/difficult to resolve gaps with the team leader and suggest possible solutions to the same.
Support the TL/DD in developing modules/checklists/ODKs/documents for better implementation of NM program at the facility level.
Suggest innovations to the field team and support in the implementation of the same.
Miscellaneous
Any other work given by the line manager or organization from time to time
Additional tasks as may be added to the Job Description from time to time for the job role
Work Experience:
Essential Experience : Minimum 5 years of working in public health program
Preferred Experience: Preference will be given to those who have experience of working in the RMNCHA domain of public health
Education:
Required Qualification : MBBS/BDS/AYUSH/BPT
Preferred Qualification: MD/MPH/PG Diploma in public health
Key Competencies:
Behavioural:
Collaboration for success
Senior Govt. Official liaisoning
Team Management
Functional :
Knowledge of Govt. data system
Coaching and Mentoring
Basics of MS Work & Power Point
Domain :
Knowledge of Maternal Health policies in India/UP;
Knowledge of Child Health policies in India/UP;
Basic Knowledge of components of RMNCHN
IHAT provides a safe working environment for all its employees; follows the principle of equal opportunity and encourages women applicants. Physically challenged with required skills /knowledge and willing to travel are also encouraged to apply. 
We will be following a systematic selection process to fill this position based on experience, competency and suitability. Shortlisting for the posts will take place soon after the closing date. Only shortlisted candidates will be invited for an interview. Unfortunately, we are able to contact only those applicants who have been shortlisted for the interview. If you have not heard from us within a week of the closing date, please assume that the current IHAT positions are unable to accommodate you at the moment. It is also not possible for us to provide you with specific feedback because of the volume of applications we receive.
IHAT does not charge any application, processing, training, interviewing, testing, or other fees in connection with the application or recruitment process. Should you receive a solicitation for the payment of a fee, please disregard it.
Advertisement Publish Date:
26 September, 2022
Advertisement End Date:
10 October, 2022