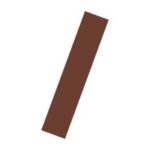 About The/Nudge: 
The/Nudge is an action institute working towards a poverty-free India, within our lifetime. We partner with governments, markets, and civil society to build resilient livelihoods for all. We are a collective of some of India's best leaders and entrepreneurs from across the industry, academia, government, and development sectors, and our work is organized across three Centres:
Centre for Skill Development & Entrepreneurship (CSDE): enables underprivileged youth to lead flourishing lives
Centre for Rural Development (CRD): enables rural families to come out of extreme poverty
Centre for Social Innovation (CSI): nudges top talent to solve India's biggest challenges
In this role, you will work closely with the Chief Development Officer to align on the overall strategy for the Government Alliances & Partnerships team and with complete ownership, deliver on our aspirations from this team.
At The/Nudge, you will:
own the overall strategy & goals for the Government Partnerships & Alliances team, consistent with the spirit of The/Nudge
create synergy between the Partnership Hub and the Program teams within Centres to lead / support their outreach strategy
identify, create and manage networks and relationships within the ecosystem to support identification and scaling of livelihood opportunities 
leverage the network of relationships across the Centres for program needs
identify organizations and build networks ahead of the curve within the larger alliances and government ecosystem
collaborate extensively with other internal stakeholders to drive results
balance priorities to deliver short-term results, while enabling success in the future
Apply if you have:
high energy, passion and hunger for doing impactful work 
15+ years of total work experience, with significant part in external facing roles
hands-on, intrapreneurial leadership style, with a growth and learning mindset
an empathetic and collaborative leadership style
strong analytical and problem-solving skills
natural comfort with a high-intensity, fast-paced environment
Would be great if you have:
exposure/experience in technology/startup ecosystem
We aspire to be an inclusive and diverse organization and encourage qualified individuals irrespective of their religion, caste, gender identity or expression, sexual orientation, ethnicity, age, or any other dimension of identity, to apply.